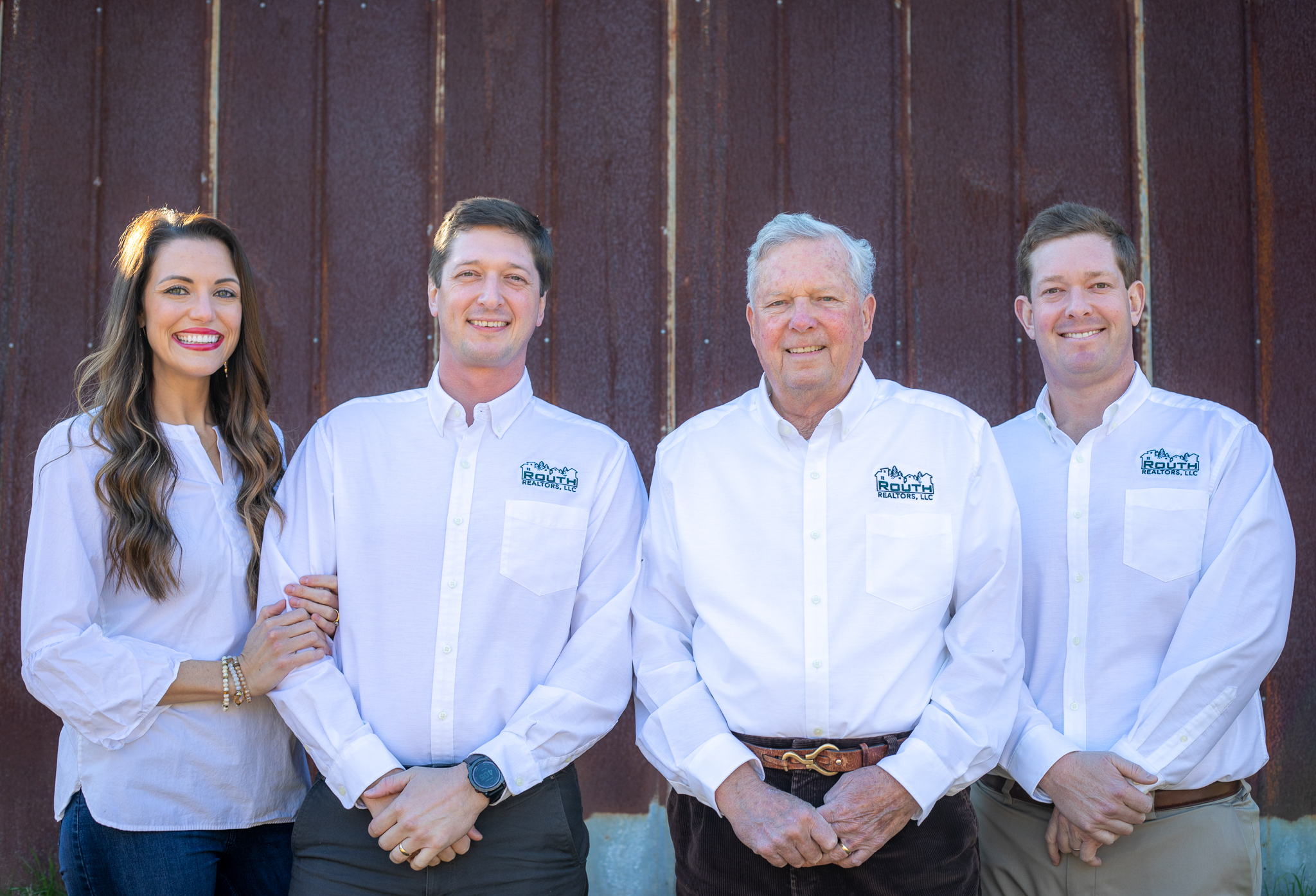 Routh Realtors, LLC began out of an immense love and passion for the land and homes in Middle Georgia. Broker and Owner Billy Routh earned his real estate sales license in 1979 and began working with a realty company in McRae. From 1981-1989, Billy served as Superior Court Clerk for Telfair County. During that time period, Billy earned his broker's license and founded Routh Realtors, LLC. In 1982, Billy developed and began management of Willow Creek Apartments in McRae and his wife, Cathy Routh, joined as bookkeeper and office manager. Billy then became one of the first certified general appraisers licensed in the state of Georgia. In 1991, Cathy became HUD certified and took over management of Willow Creek Apartments. In 1992, Billy developed and Cathy managed Heritage Villas in Helena. Throughout the 1990s, Billy continued to develop commercial properties including several postal facilities, mini-farm projects, and mobile home parks.

In addition, Billy and Cathy built and managed mini warehouse storage units. There are now three different storage sites in McRae-Helena. Throughout the years, Billy and Cathy managed family timberland which grew their love for the land even more.
Billy has been an active member of the McRae Rotary Club since 1981 and McRae First Baptist Church where he has served as a deacon since 1990, serving as officers in both organizations. He's also been a member of the Board of Directors at Merchants and Citizens Bank since 1991. Throughout the years, he has been an active member of the Altamaha Basin Board of Realtors, serving as president and receiving numerous awards. He joined the Dublin Board of Realtors in January 2019. Billy continues to work as Broker/Owner and Cathy continues to serve as bookkeeper and office manager.
Will Routh, son of Billy and Cathy, joined the family business after graduating from Auburn University. He earned his Real Estate license in 2018 and continues to work out of the McRae-Helena office.
Lehman Routh, son of Billy and Cathy, watched and learned about the family business over the years and fell in love with real estate, so much so that he earned his real estate license and joined Routh Realtors in 2005. He worked in real estate in Athens while attending the University of Georgia and then moved back to McRae in 2010. Lehman's wife, Sarah Routh, has a background in journalism, non-profit and healthcare marketing, and senior living sales. She's always had a passion for real estate and would even make her mom take her to open houses on Sundays just to watch the Realtors in action and check out different listings when she was a little girl. She earned her real estate license in October 2018 and married Lehman the following month on November 17, 2018. Sarah immediately joined the family business and she and Lehman went on to open the first branch office of Routh Realtors, LLC in Dublin, GA, in January 2019. They both continue to work out of both offices and throughout the Middle Georgia area selling residential, land, and commercial properties.
Routh Realtors is dedicated to satisfying the needs of clients and customers in every single transaction and we work hard to ensure that you feel like a member of the family when you leave our office. We are so grateful for 30+ years of business and we will continue to provide you with the very best real estate experience out there. From our family to yours – thank you for your loyalty, friendship, and continued business. Call us today to buy or sell your residential, land, or commercial property!